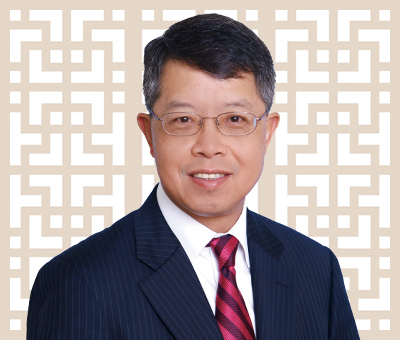 Stephen Tin Hoi NG
born in 1952
Non-Executive Director
Mr Stephen Tin Hoi NG attended Ripon College in Ripon, Wisconsin, USA and University of Bonn, Germany, graduating in 1975 with a major in Mathematics. Mr NG holds directorships in the following Hong Kong listed companies: chairman and managing director of The Wharf (Holdings) Limited (00004.HK) ("Wharf", a substantial Shareholder of the Company) and Wharf Real Estate Investment Company Limited (01997.HK), and chairman of Harbour Centre Development Limited (00051. HK). Mr NG joined the Wharf Group in 1981 and was appointed as a director and chief financial officer in 1987 and managing director in 1989. He was appointed as a deputy chairman in 1994 and chairman in 2015.
Mr NG also holds directorship in the following former listed company: deputy chairman of Wheelock and Company Limited (listed on the Stock Exchange until July 2020).
Moreover, Mr NG served as a non-executive chairman of Joyce Boutique Group Limited (until it was delisted in Hong Kong in April 2020).
Mr NG is a council member, vice-chairman of General Committee and a member of executive committee of the Employers' Federation of Hong Kong, as well as a council member of the Hong Kong General Chamber of Commerce. Mr NG formerly served as a non-executive director of the Company from 15 June 2012 to 27 March 2015 and was reappointed as a non-executive director of the Company on 11 July 2019.